WPG Vodka is perfect as a sipping vodka (just throw some on the rocks with a twist and) but also works wonderfully in a cocktail! Try it in a simple drink like a caesar or screwdriver, or try something a bit more exotic. The recipes below are tried and tested by our bartenders and are sure to impress!
1 oz WPG Vodka
1/4 oz Lime juice
3 Dashes Angostura Bitters
Ginger ale
Lime wedge to garnish
Fill tall glass with ice. Add vodka and lime juice. Fill remaining space in glass with ginger ale. Add three dashes of Angostura Bitters. Stir. Add lime wedge to the glass and enjoy!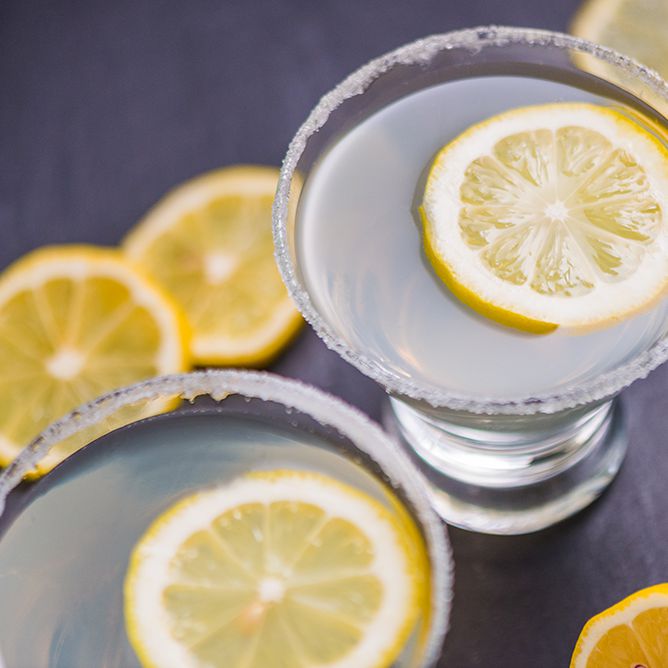 1.5 oz WPG Vodka
.5 oz Triple Sec
.5 oz Lemon juice
1 tbsp White sugar
Zest of 1/2 Lemon
Mix sugar and lime zest and set aside. Pour WPG vodka into a cocktail shaker with the Triple sec, lemon juice, and a handful of ice. Shake until the shaker is cold. Dip the rim of a chilled martini glass in water, shake off excess, and dip into the sugar and zest mix. Strain the contents of the shaker into the glass and enjoy!
1.5 oz Wpg Vodka
.5 oz Peach Schnapps
3 oz Cranberry juice
Squeeze of fresh lime juice
Lime wedge to garnish
Combine all ingredients into a cocktail shaker with a handful of ice. Shake until cold and then strain into a tumbler filled with ice. Garnish with a fresh lime wedge and enjoy!
9 oz WPG Vodka
3 oz Lavender syrup
3 oz Lemon juice
3 oz Orange juice
10 dashes of Cardamom bitters
Soda to top
Mint leaves
Add all ingredients to a cocktail shaker, shake well, and pour into a pitcher. Top with soda and garnish with mint leaves. Serve in a tall glass filled with ice. Enjoy!